Wholesale Swords, Shields and more – Dubai
The Sword has always played a significant role in Emirati culture. It has had a significant impact, be it on religion, literature, and the arts. Swords have always been a necessary tool for Sheikhs, warriors and have been used as a representation of strength, honor, prestige and heritage even since the early Mesopotamian civilizations. The Arabian Nights are filled with tales of valiant warriors wielding swords in battle and even described as a representation of power and bravery in the Quran- the holy book of Islam. We provide wholesale swords, shields, weapons, armours, etc to resellers at a affordable prices in Dubai.
SmewIndia has grown to be one of India's oldest handcraft businesses. Since our inception, we have taken pride in introducing the rich cultural heritage and legacy of the great Indian rulers to the world. Each item represents the unmatched artistry and craftsmanship of our highly skilled artisans. Our wholesale collections feature a diverse range of wall hangings, swords, medieval swords, armors each meticulously handcrafted by our skilled artisans. If you are looking to place large orders for your business or interested in bulk buy in Dubai, our products will suit your needs as they are a reflection of our decades of expertise and dedication to creating goods of the finest quality.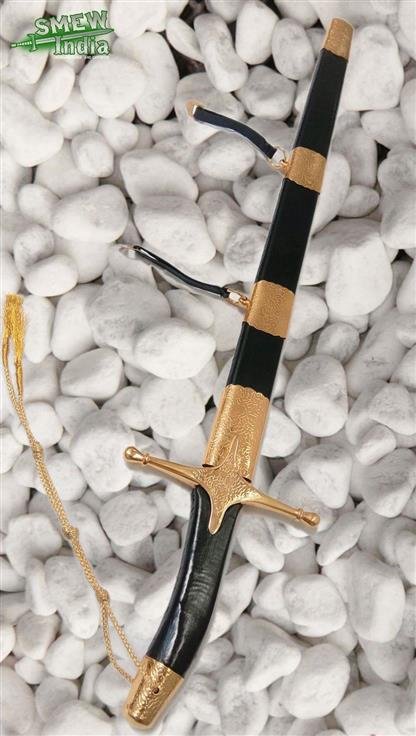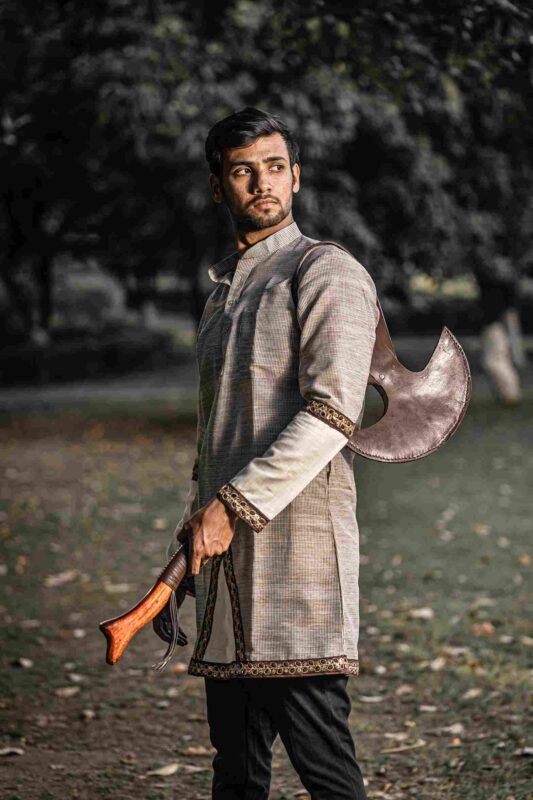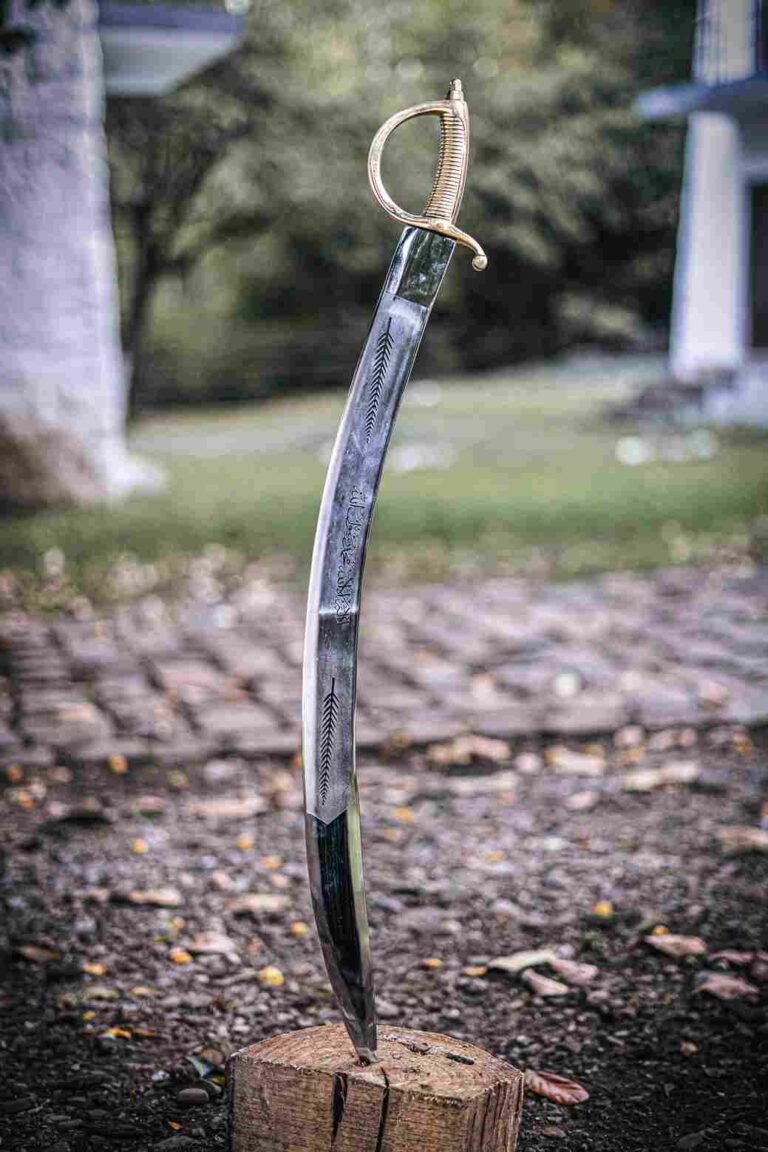 Buy wholesale swords in Dubai
Over the years we have established ourselves as one of the leading wholesale providers of affordable, high quality swords, knives- catering to the needs of enthusiasts, collectors, and martial arts practitioners. Working closely with our suppliers place us at the cutting edge of production and design, guaranteeing us a huge bulk buy follower base form various countries in the world- The US, UK, Germany, Spain to name a few. We also deal with Viking swords, Japanese katana swords/samurai swords, Gupti swords, Roman gladiator, trooper swords, Spartan swords & many more.
We are pleased to offer wholesale deals for swords in the dynamic market of Dubai. We are capable of accommodating bulk orders on a range of high-quality swords that not only honour the rich traditions but also showcase the beauty and craftsmanship of these historic weapons. We also deal with axes, shields, armours, etc.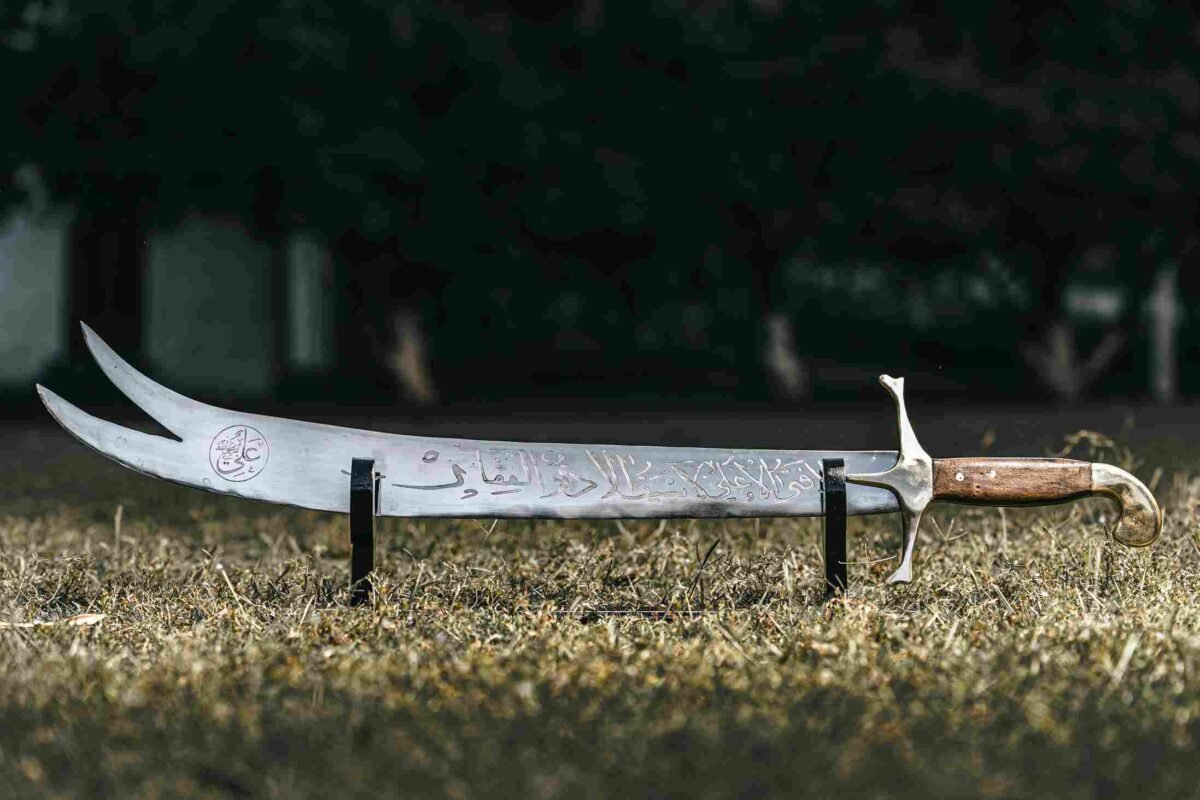 We will help you to better serve your clientele in Dubai with superior goods of the finest quality. We understand how important pricing is to running a successful company and hence we offer competitive rates to ensure that you can offer your customers the best value for their money. 
We specialize in Al Qadib Sword, Ertugrul Ghazi axe, Al Qadib swords, Zulfiqar sword (Hazrat Ali Sword), First Kalma Engraving Sword, IYI Kayi Tribe. We also present the Al-Qadib Sword (All 9 Prophet Mohammad Sword),  which is often depicted in art holding a sword. The most attractive feature of this sword is the inscription in Arabic which reads :"There is no god but God, Muhammad the apostle of God–Muhammad b. Abdallah b. Abd al-Muttalib.'
Zulfiqar Sword/Hazrat Ali Sword
Zulfiqar Sword/Hazrat Ali Sword
Al-Qadib Sword (All 9 Prophet Mohammad Sword)
Al-Qadib Sword (All 9 Prophet Mohammad Sword)
Get to choose from a Wide Range of Collection

More than 2 decades of industry experience

In-house experienced artists and craftsmen

Excellent customer service

Affordable bulk pricing, customization options and quick, dependable shipment, so you can be sure that you are getting the best possible value for your money.
We are committed to providing bulk buy of the finest swords available in the Emirates, crafted with the utmost care and attention to detail. Whether your customers are looking for a traditional ceremonial sword or a beautiful decorative piece, we have a wide selection of options to help you cater to their needs. Our swords can also be an ideal gifting option with name engravings suiting the desires of your customer. SmewIndia is dedicated to offering high-quality goods at competitive pricing. We also offer customized swords with custom engravings like  Ertugrul Ghazi sword Surah Fateh Ayat engraved, Ertugrul Ghazi swords (IYI) and Arabic engraving (Surah Fateh Ayat engraved) , Ertugrul Ghazi sword (Surah Fateh Ayat engraved), Ertugrul Ghazi Axe (IYI Engraving), Ertugrul Ghazi sword (IYI Engraving), Ertugrul Ghazi Axe (IYI) sword, Al Qadib Sword (SAW Sword), Al Qadib Sword (SAW talwar).
In addition, we also deal in wholesale in ceremonial swords ideal for celebrations in Dubai like National Day, Al-Ayyala- the traditional dance by Emirati men,  Emirati weddings, and swords for collectors, history enthusiasts and fans of medieval and fantasy genres, who value the craftsmanship and heritage of these weapons. Dubai being a popular tourist destination, we have attractive merchandise for tourists as well. We also have swords that can be used by falconers while hunting with their birds of prey and by camel owners and trainers during the races. It's worth noting that the use of these swords in the events is ceremonial and symbolic, and not intended to cause harm or violence.
We offer reasonable bulk pricing, choices for customization, with prompt, reliable shipping for businesses in Dubai.
Please do not hesitate to contact us, and we will be happy to help you with your orders.
Can I use your swords and knives for self-defense?
Our swords and knives are of  premium quality and designed for martial arts, collection, and ceremonial purposes. We do not recommend using them for self-defense or other violent purposes.
How can I contact the customer support team?
If you need to get in touch with our customer support team, you can reach out to us either by email or phone. You can find our contact details conveniently listed on our website.
Once your order has been shipped, you will receive an email with a tracking number and a link to the carrier's website. You can track your order using this information.
How long would it take to get the order confirmation?
We assure you that our team will review the orders promptly and you will receive the confirmation within 24 hours.
How much do real swords cost?
The cost of real swords can vary depending on various factors such as the type of sword, materials used, craftsmanship, and historical significance. It is recommended to contact SmewIndia for specific pricing information as they offer real swords at wholesale prices. They also provide the option to import swords from India to Dubai, making it convenient for customers in the UAE.
Where can I find a reliable sword shop in Dubai?
If you're looking for a reliable online wholesale sword shop in Dubai, SmewIndia is the perfect destination. They are a trusted supplier of swords and handicrafts, offering a wide selection of high-quality swords at wholesale prices. With their convenient online platform, you can explore their extensive collection of swords and place wholesale orders from the comfort of your home or office. SmewIndia is known for their commitment to quality, authenticity, and customer satisfaction, making them the go-to choice for anyone seeking a reliable wholesale sword shop in Dubai.